Fully renovated and restored in 2020, the Zennest turned into developer Les Ottolenghi's passion project and off-the-grid escape during the Covid-pandemic. The cabin was purchased in the spring of 2020 and brought back to life and completely modernized over the summer and early fall. The vision for the project: Make a once-in-a-lifetime destination into a comfortable, luxury cabin with full 21st-Century amenities so that families and friends could convene for the ultimate life + work + play experience.
Nestled 8,900 feet above sea level, with breathtaking views of the Dixie National Forest, the Zennest luxury cabin, Eagle, immerses you in boundless natural beauty. It effortlessly blends rustic charm with modern comforts and cutting-edge amenities, offering you an unforgettable experience. Whether you're planning a delightful family getaway, an inspiring corporate retreat, or a memorable special event, Eagle is the perfect destination.
Indulge in a myriad of on-site recreational activities that will leave you energized and rejuvenated. Take a dip in one of our two invigorating hot tubs or bask in the sun on our expansive 6,000 square feet of decking. Challenge your friends and loved ones to a friendly game of Fuze-ball, horseshoes, or bean bag toss. Relax and unwind in our comfortable outdoor seating areas or gather around the cozy fire pits, sharing stories and creating lasting memories.
Inside Eagle, modern entertainment awaits. Stay connected and entertained with our state-of-the-art smart TVs and take your gaming skills to the next level in our game rooms, featuring a retro Star Wars pinball machine. We've also made sure that you have lightning-fast internet access with our fiber optic broadband, ensuring seamless connectivity throughout your stay.
Come and experience the Zennest luxury cabin, Eagle, where nature's splendor meets 21st-century comfort and excitement. Let your worries fade away as you immerse yourself in the uplifting atmosphere and create unforgettable moments in this idyllic retreat.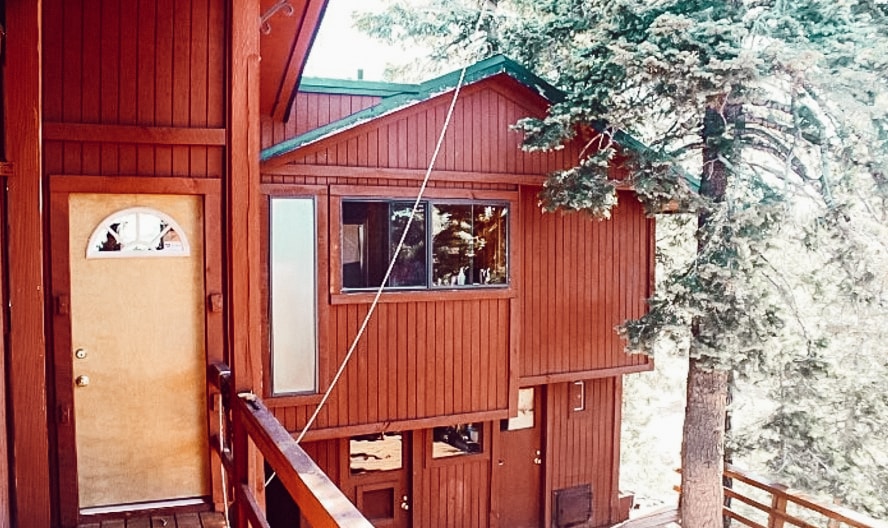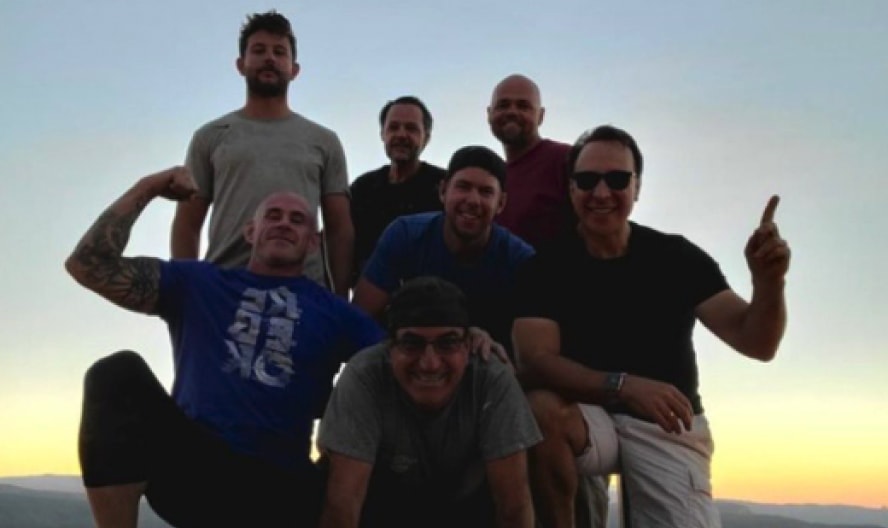 Zennest was renovated by a band of merry characters.
Zennest is located in the heart of Southern Utah, the backyard is a red rock edifice that overlooks two National Parks.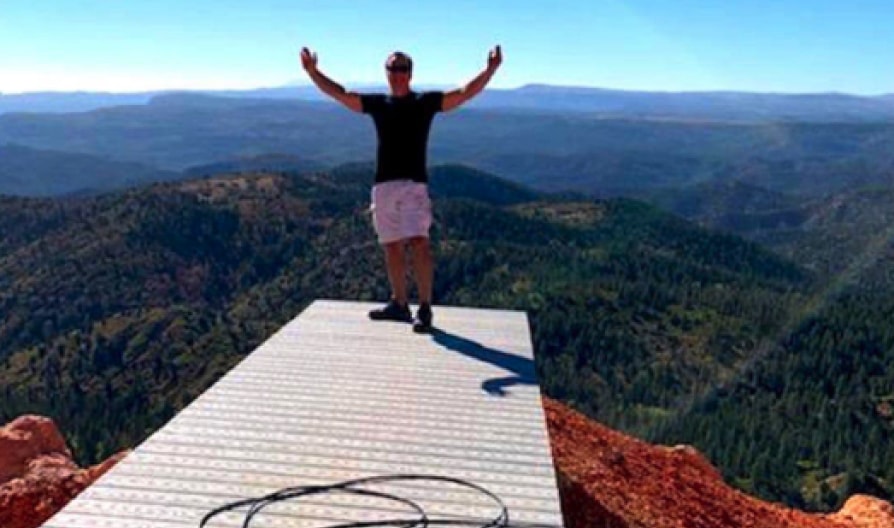 This photo was from before the railings went up.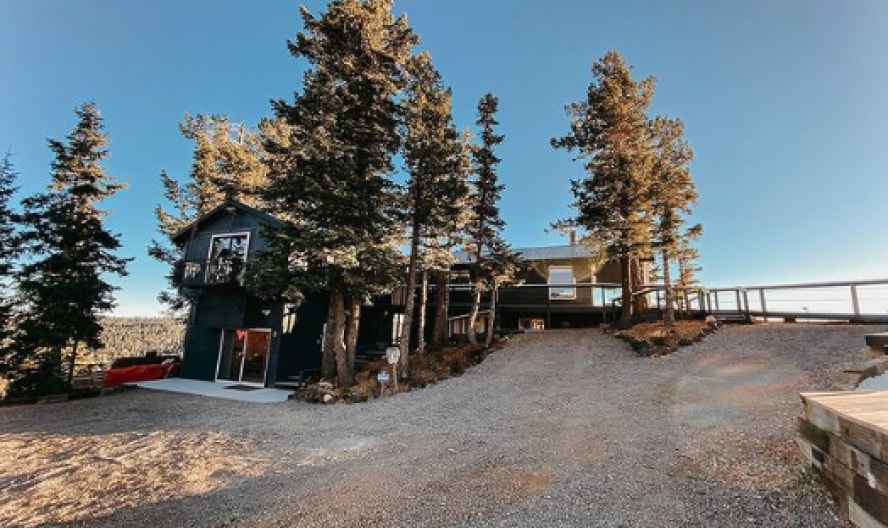 "Experience our incredible remodel, a true escape from the ordinary."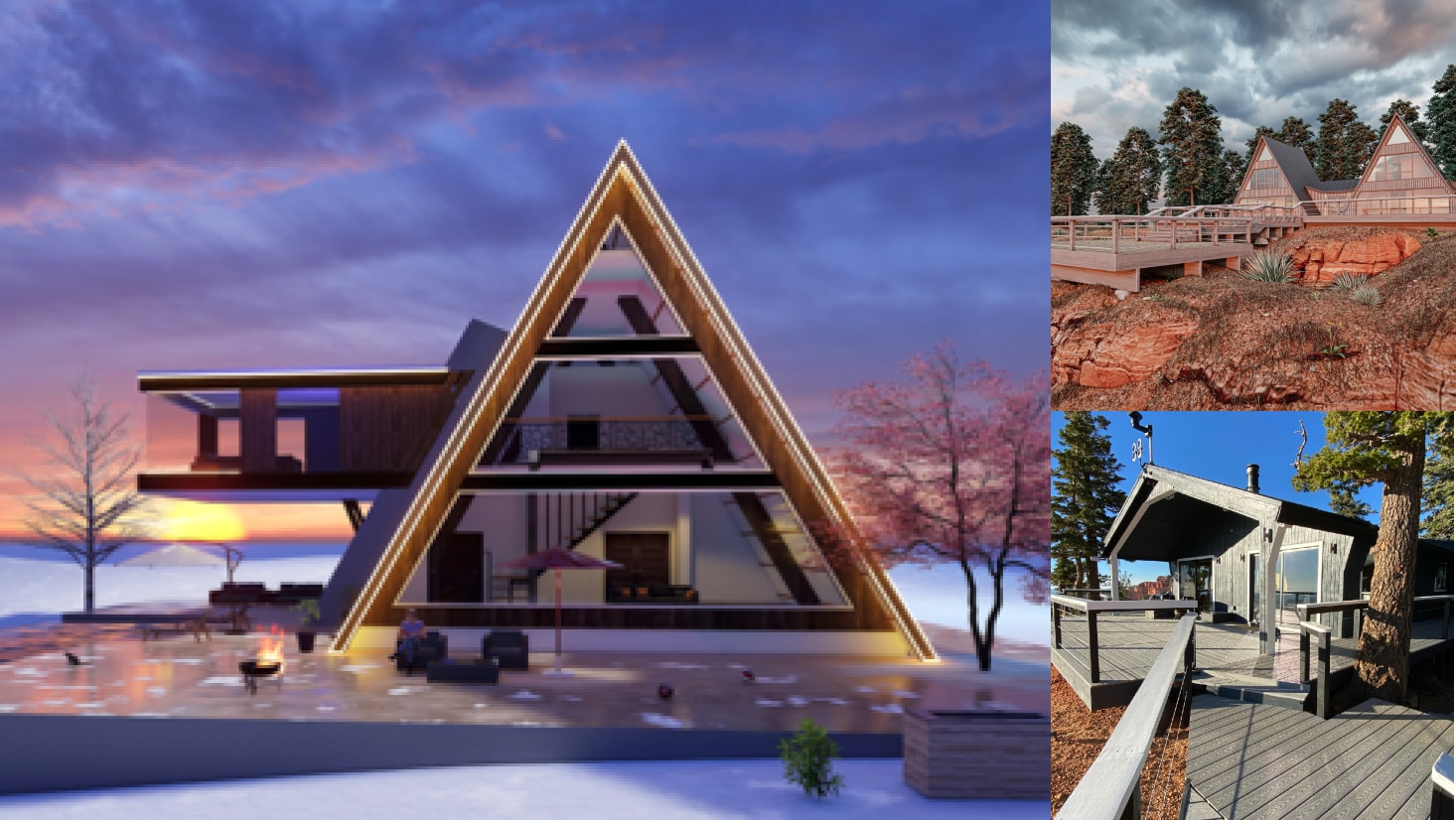 Phases
Imagine exchanging vows with the stunning backdrop of the Dixie National Forest. Zennest Hotel offers a unique wedding experience that will leave you and your guests with memories to last a lifetime. Our wedding package includes a personalized menu created by our award-winning chef, luxurious accommodations for your guests, and access to our recreational activities.
Danny
The foreman, and lead on the project helping make the vision a reality from day 1.
Steve
Steve is as timeless and as much as part of the cabin as the bedrock is to the land. He was Dan's right-hand man on the job and worked on all areas of the project.
Rob
Was a part of the project from the onset and implemented most of the electrical projects.
Craig
Beautified the property with a fresh coat of paint, reinvigorating its color palette and breathing life into the aesthetic things.
Chris
A talented carpenter, covered all woodwork and decking required; he also grilled each night on the lower back deck and took pictures of the moon.
Joel
A craftsman from Vegas who loved the outdoor deck looking towards Zion National Park where he would do meditation in the morning.
Keagan and Jake
The dynamic duo that contributed to everything from flooring to decking to concrete to wood bench-making.