Zennest underwent a significant transformation in 2020, led by developer Les Ottolenghi. Fully renovated and restored, Zennest was Les's passion project and off-the-grid escape during the Covid-pandemic. Les purchased the cabin in the spring of 2020 and spent the summer and early fall bringing it back to life and completely modernizing it.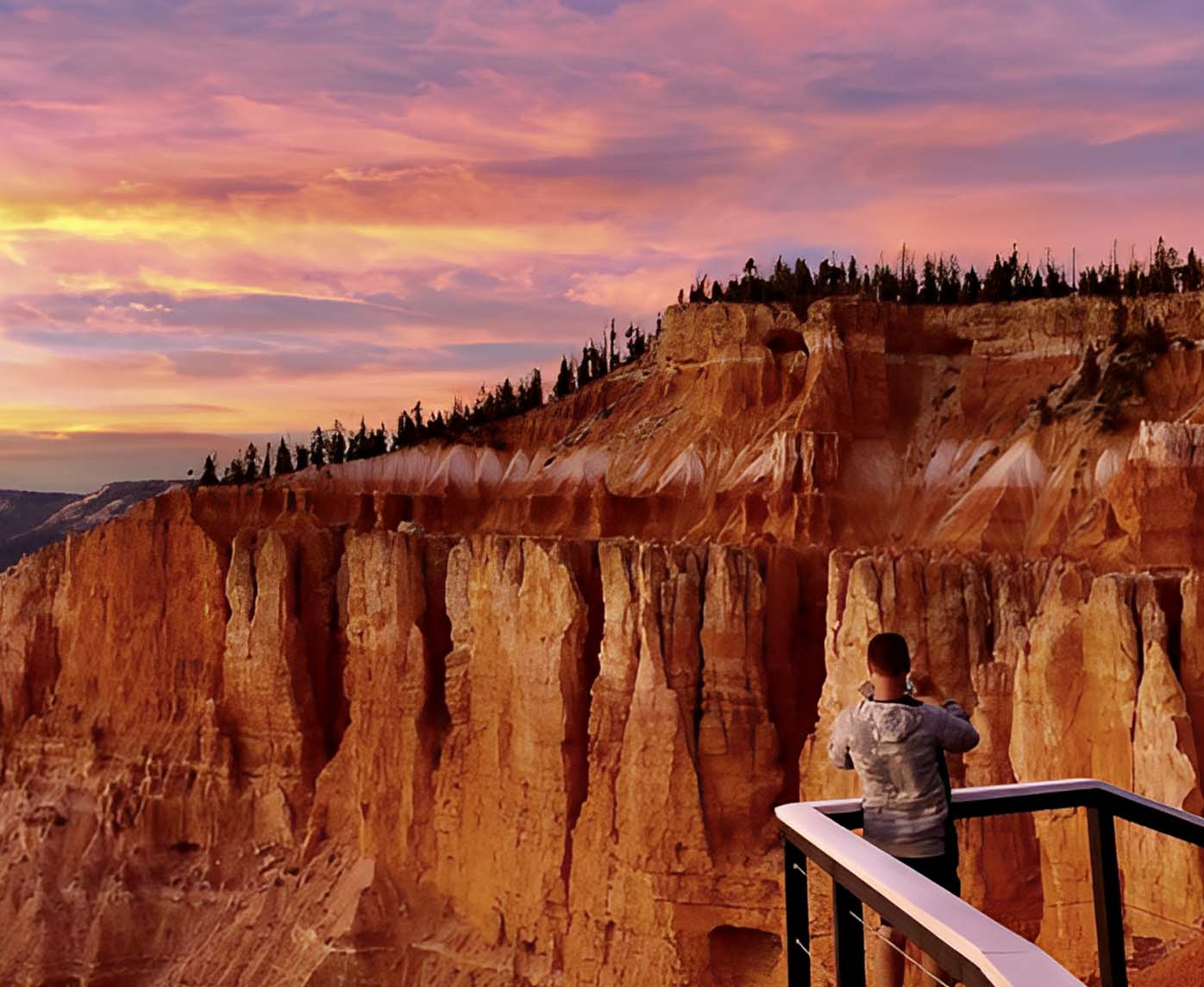 Mountains
The mountains surrounding Zennest Hotel are majestic and awe-inspiring. Hiking trails are available for those who want to explore the area on foot. Experience the serenity of the forest, the rugged terrain of the mountains, and the stunning vistas that await you at the top.
Read more
National Parks
Zennest is also just a short drive away from Bryce Canyon National Park, one of the most popular national parks in the country. Bryce Canyon offers stunning views of its unique geological formations, including hoodoos, natural arches, and amphitheaters. The park is a must-see destination for nature lovers and outdoor enthusiasts.
Read more
BEST VIEW IN SOUTHERN UTAH
Don't just take our word for it, see what our recent guests have to say about staying at Zennest.
"The cabin itself is a true modern masterpiece, featuring all the amenities and comforts you could possibly need for a relaxing and rejuvenating stay."
"Truly an experience of a lifetime!!! Every minute the light changes and it continually creates a new masterpiece. I would recommend sitting in silence watching the ever transforming beauty. "
"This is one of the most amazing places that I have ever stayed... and I travel a lot! I took a bunch of videos that I must have shown 50 friends already... and I don't ever remember doing this before. If you are planning a business retreat, a wedding, or just a getaway with a group of friends, you will be WOWed by this awesome place! It truly is a slice of heaven!"