Nestled high in the pristine wilderness of Southern Utah, Duck Creek Village undergoes a breathtaking transformation during the winter months. Known for its serene beauty and recreational opportunities, this charming mountain village becomes a true winter wonderland, beckoning visitors to explore the enchanting world of snow-covered landscapes and cozy mountain retreats.
Blanketed in Snow: When winter descends upon Duck Creek Village, it drapes the landscape in a thick layer of snow, creating a picture-perfect postcard scene. The towering pine trees, cabins, and the meandering streams are all cloaked in a soft, white embrace. It's a sight that feels like something out of a storybook.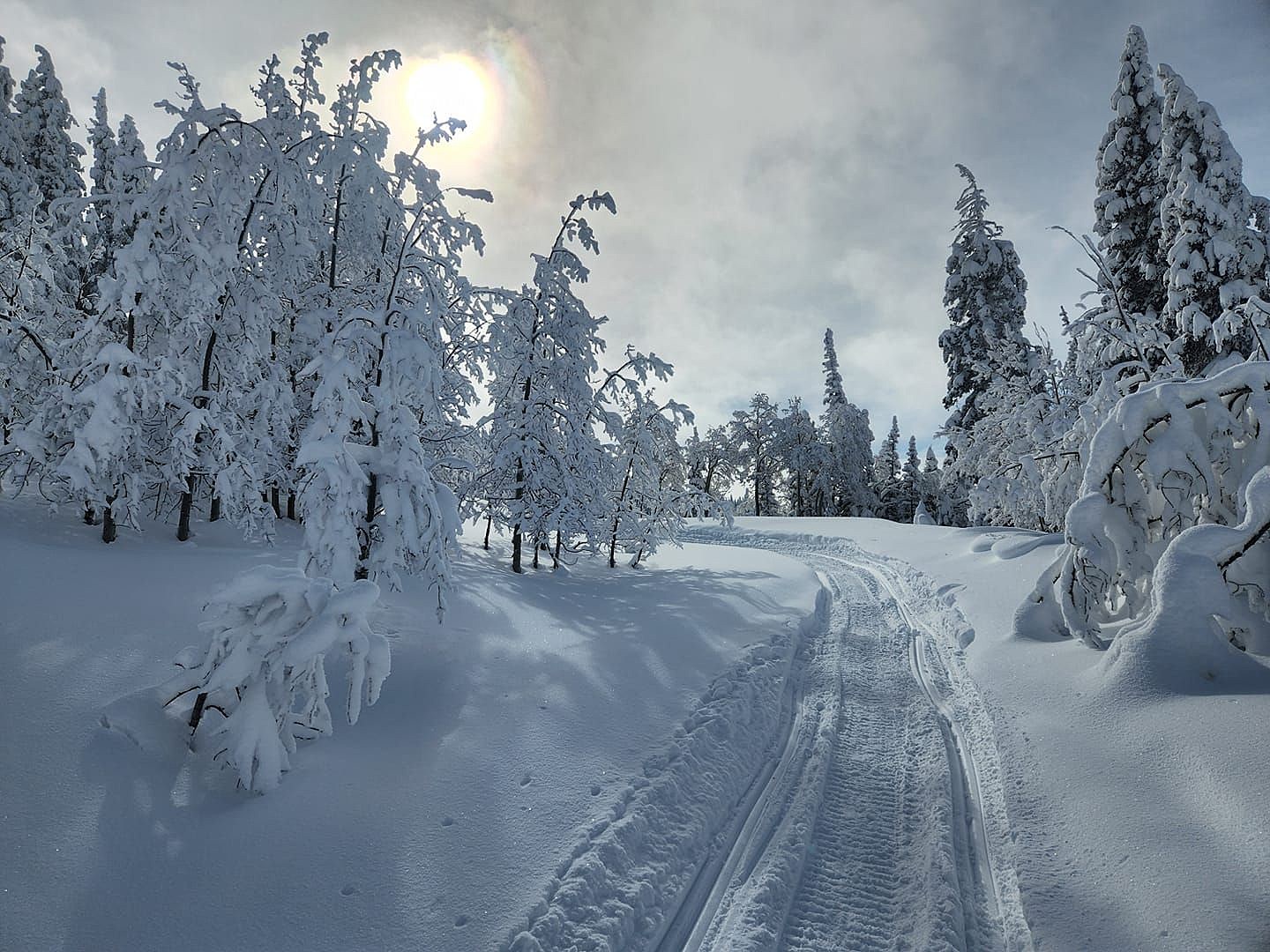 Outdoor Adventures: For outdoor enthusiasts, Duck Creek Village offers a plethora of winter activities. Snowmobiling is a favorite pastime, with miles of groomed trails that wind through the Dixie National Forest. These trails cater to all skill levels, from beginners to seasoned riders. Exploring the forest on a snowmobile is an exhilarating experience that provides a unique perspective of the wintery wilderness.
Cross-country skiing and snowshoeing are other popular activities, allowing you to venture deeper into the forest's heart, where the only sounds are the crunch of snow beneath your feet and the whisper of the wind through the trees. The village also boasts a tubing hill for family-friendly fun, and nearby Brian Head Resort offers downhill skiing and snowboarding.
Community Spirit: One of the most endearing aspects of Duck Creek Village in winter is the sense of community. The village comes alive with festive decorations, and local businesses offer seasonal treats and activities. Whether it's gathering around a bonfire, attending holiday markets, or joining in on community events, the warmth of the people here is as inviting as the crackling fires.
Winters in Duck Creek Village, Utah, offer a magical escape into a world of pristine beauty and outdoor adventure. Whether you seek the thrill of snowmobiling, the tranquility of cross-country skiing, or simply a peaceful retreat in a cozy cabin, Duck Creek Village is a winter destination that captures the heart and soul of the season. It's a place where memories are made, and the spirit of winter is embraced with open arms.