As the sun sets over the mesmerizing red rock formations of Southern Utah, the excitement surrounding the construction of the largest deck build-out in the region reaches its zenith. Zennest Property Falcon, a symbol of nature's grandeur and tranquility, is on the brink of unveiling its colossal deck, a project that promises to redefine luxury living and outdoor experiences in this awe-inspiring landscape.
The journey from vision to reality has been a testament to meticulous planning and unwavering commitment to sustainability. Designed to harmoniously blend with the natural surroundings, the 2,500-square-foot deck extends from the main house, offering residents and guests an uninterrupted spectacle of the red rock canyons and mesas, all while basking in the warm glow of Utah's unforgettable sunsets.
The core of this deck isn't just its sheer size; it's the embodiment of an outdoor oasis that complements the property's innate charm. This remarkable space accommodates an array of seating areas thoughtfully interspersed with fire pits, creating cozy corners for intimate conversations or quiet moments of reflection. A small kitchenette enhances its functionality, facilitating everything from casual gatherings to sumptuous outdoor feasts.
One of the deck's most commendable features is its commitment to sustainability. The use of eco-friendly materials and construction techniques underscores the property's deep respect for the environment. It sets a new standard for responsible development in Southern Utah, proving that luxury and ecological consciousness can coexist seamlessly.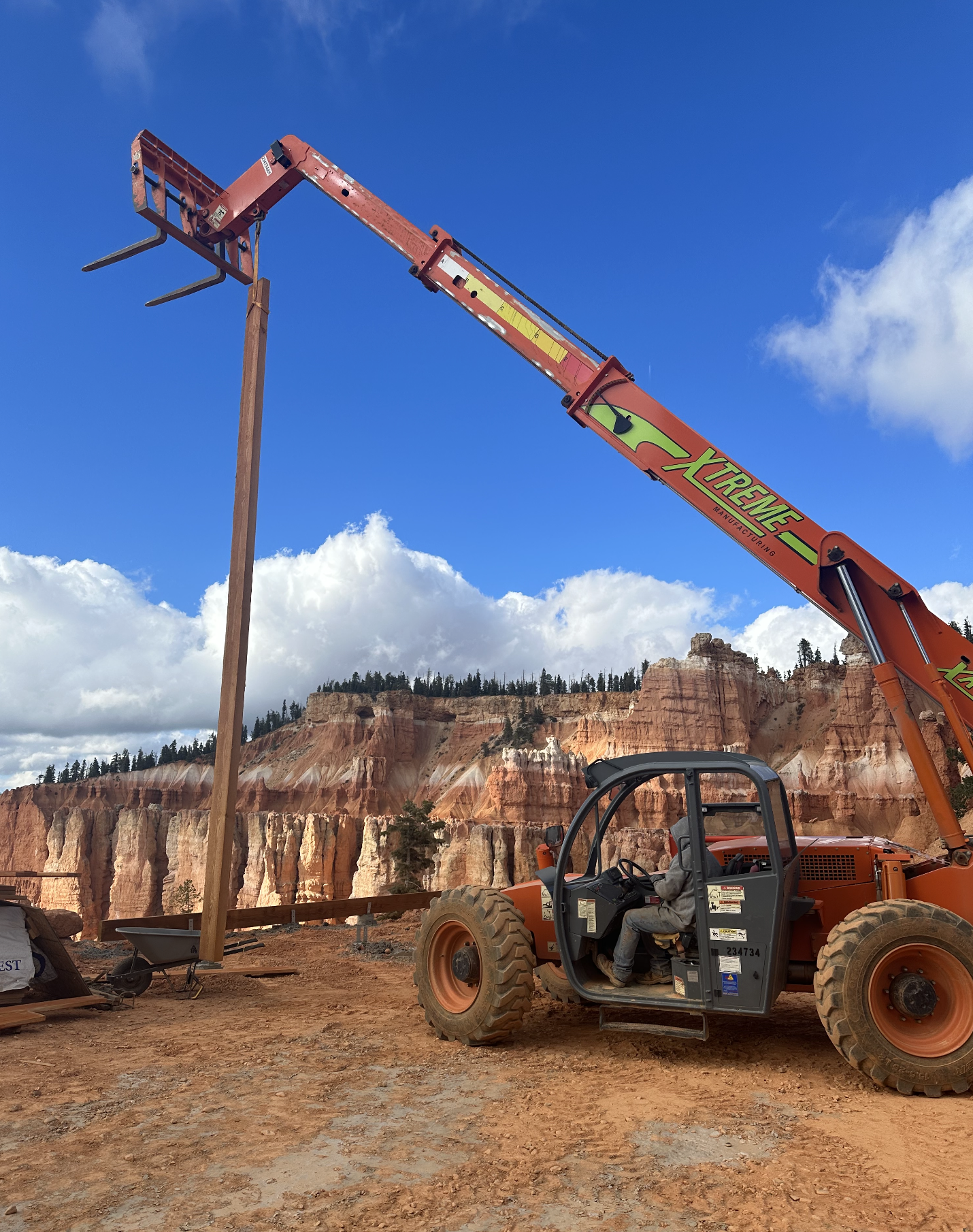 As the project nears completion, the excitement surrounding Zennest Property Falcon's deck has reached a fever pitch. Local builders and residents alike are eagerly anticipating the grand unveiling, recognizing that this is more than just a construction project. It's a symbol of architectural innovation and a celebration of the natural beauty that graces Southern Utah.