We are absolutely thrilled to announce the launch of our brand-new website and the expansion of Zennest Property Development into the breathtaking landscapes of Duck Creek Village, Utah. Prepare to be blown away as we embark on an incredible journey of sustainability, innovation, and an unparalleled living experience.
At Zennest, we hold a deep-rooted commitment to sustainability and creating eco-friendly living spaces that coexist harmoniously with nature. We believe that it's our responsibility to nurture and protect the environment for future generations.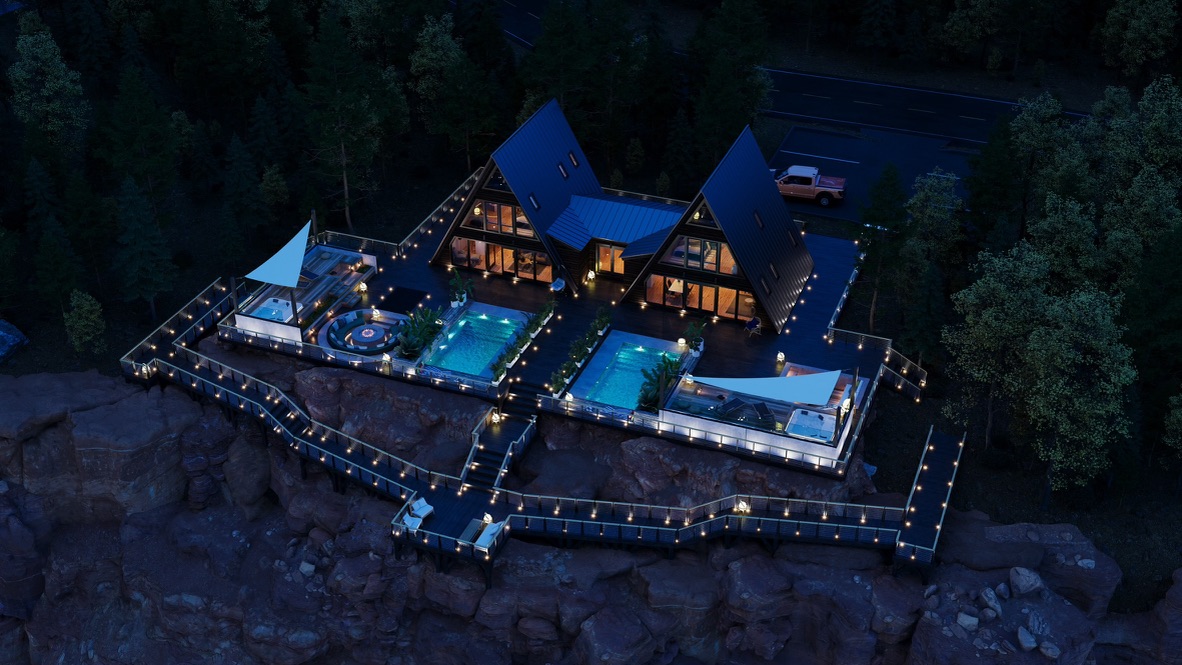 What truly sets us apart is our groundbreaking use of cutting-edge AI technology in construction. We have harnessed the power of artificial intelligence to create innovative designs that seamlessly blend with the natural surroundings. Our signature A-Frame designs epitomize a harmonious fusion of aesthetics and functionality, providing a fresh and unique living experience.
The journey through Falcon and Hawk is nothing short of an epic adventure. We have meticulously crafted each home to strike a perfect balance between modern comforts and an authentic connection to the great outdoors. Whether you're seeking a weekend retreat or a permanent residence, our properties offer a sanctuary where you can unwind, recharge, and truly experience the beauty of life.
As we embark on this exciting new chapter, we invite you to explore our website and witness the unparalleled beauty and serenity that Duck Creek Village has to offer. Discover the magic of sustainable living, where every aspect of design, construction, and functionality aligns with our eco-friendly ethos.
With Falcon and Hawk, Zennest continues to redefine the boundaries of what is possible in property development. We're not just building homes—we're shaping a new way of life, where innovation and sustainability go hand in hand. Our commitment to the environment and our passion for creating extraordinary living experiences drive us to push the limits of what can be achieved.
Join us on this remarkable journey as we strive to create a future where sustainable living is the norm, and every individual can embrace the magnificence of nature while enjoying the comforts of modern living. Together, let's build things that are not only sustainable but also awe-inspiring.